Alt F4 High Performance Gaming PC - Intel Core 9th Gen i7 CPU, 16GB 3000MHz RAM, 3060Ti GPU, 1TB SSd, 600 watt PSU, Z390 Motherboard
Alt F4 High Performance Gaming PC - Intel Core 9th Gen i7 CPU, 16GB 3000MHz RAM, 3060Ti GPU, 1TB SSd, 600 watt PSU, Z390 Motherboard
Alt F4 High Performance Gaming PC - Intel Core 9th Gen i7 CPU, 16GB 3000MHz RAM, 3060Ti GPU, 1TB SSd, 600 watt PSU, Z390 Motherboard
View Product Information
We're sorry we're out of stock, but we can let you know as soon as this product becomes available again.
Enter your details below and we'll email you once this item is back in stock.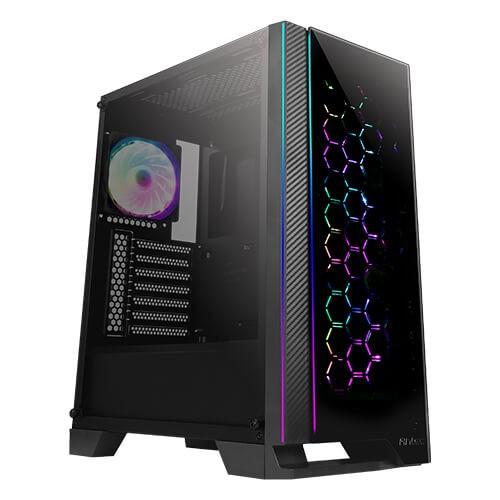 Send this product to a friend
Alt F4 High Performance Gaming PC - Intel Core 9th Gen i7 CPU, 16GB 3000MHz RAM, 3060Ti GPU, 1TB SSd, 600 watt PSU, Z390 Motherboard £1,429.99
Check out our new high performance gaming and streaming PC!
Packed with the 9th Gen i7 CPU, 3060Ti GPU and 16GB 3000MHz RAM, you'll be set to play any game on the market as well as full VR support.
All our PC's are fully customisable. Quotes may vary depending on spec.
We have access to a wide range of cases so if you have a style in mind please let us know!
At least a 1 years warranty on all components. 
For more information on custom builds & general enquiries, you can call us on 01656 837393 or Email: info@altf4.co.uk
Delivery times may vary depending on weighting times for parts.
CPU - Intel Core 9th Gen i7
RAM - 16GB 3000MHz
GPU - 3060Ti
SSD - 1TB
PSU - 600 Watt
Motherboard - Z390