Alt F4 Gaming PC - 9th Gen i5 CPU, 8GB 3000MHz RAM, 1050Ti GPU, 500GB SSD, 500 Watt PSU, Z390 Motherboard
Alt F4 Gaming PC - 9th Gen i5 CPU, 8GB 3000MHz RAM, 1050Ti GPU, 500GB SSD, 500 Watt PSU, Z390 Motherboard
Alt F4 Gaming PC - 9th Gen i5 CPU, 8GB 3000MHz RAM, 1050Ti GPU, 500GB SSD, 500 Watt PSU, Z390 Motherboard
View Product Information
We're sorry we're out of stock, but we can let you know as soon as this product becomes available again.
Enter your details below and we'll email you once this item is back in stock.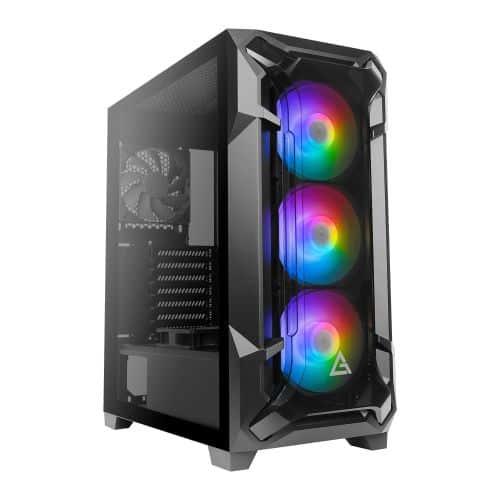 Send this product to a friend
Alt F4 Gaming PC - 9th Gen i5 CPU, 8GB 3000MHz RAM, 1050Ti GPU, 500GB SSD, 500 Watt PSU, Z390 Motherboard £699.99
The complete package for jumping into the world of PC gaming! 
We are offering here a budget friendly gaming PC which takes advantage of the Intel Core 9th Gen i5 CPU to deliver an ideal, wallet friendly route into PC gaming! 
The ideal solution for the gamer who loves games such as Apex:Legends, League of Legends and PUBG but also likes to experience triple A titles such as Anthem and Metro Exodus
Our PC's are custom built and spec can be altered on request - Call us for a quote 01656 837393 or Email: info@altf4.uk
Antec DF600 FLUX RGB Gaming Case with Tempered Glass Window, ATX, No PSU, 5 x Fans (3 Front ARGB), Advanced Ventilation
CPU - Intel Core 9th Gen i5
RAM - 8GB 3000MHz
Graphics - 1050Ti 
SSD - 500GB
PSU - 500 watt
Motherboard - Z390